Brook Farm Cattery – Bentley Manor
Bentley Manor is our biggest and newest addition to Brook Farm Cattery, it was designed to house up to 18 cats, it has three medium sized Family Suites that can house up to four cats at a time and three Single/Twin rooms. Bentley Manor was built with beach houses in mind and has by far the most space, it has a large storage area and long corridor for easy access. We make sure the cats have fresh air, scratch posts, litter boxes, an assortment of toys, clean bedding, fresh water, music, heating/cooling as needed and plenty of cuddles!
At Brook Farm Cattery we provide every one of our guests with food and treats built into the price, however if you want to bring your own food, litter, bedding, toys etc…you are welcome to do so!
Why "Bentley Manor" ?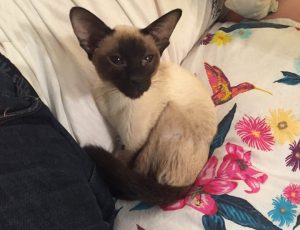 Bentley regularly stayed at Brook Farm Cattery, he was owned by a customer who loved Siamese cats. Bentley was born with a very rare condition, this condition stunted his growth and kept him in an almost kitten like state, Because of this condition Bentley had specialist needs and needed more time than an average cat. Eventually his owner needed to re-home him due to a change in their circumstances and since he had almost become a permanent resident of Brook Farm Cattery we took him in. He was the most loving cat we have ever met and he demanded constant affection by jumping on our laps and instantly falling asleep. We lost him at the age of two to his condition and we instantly thought to name our largest cattery after our smallest pet, it was his huge personality that was the main deciding factor.