Brook Farm Cattery – Elsas Kitty Boudoir
Elsas Kitty Boudoir is a large sized cattery specifically designed to house families of cats. It has 3 large family rooms, with safety gates to stop escapees. All of our rooms have multiple levels allowing each of our guests to have outside views of the gardens, we make sure the cats have fresh air, scratch posts, litter boxes, an assortment of toys, clean bedding, fresh water, music, heating/cooling as needed and plenty of cuddles!
At Brook Farm Cattery we provide every one of our guests with food and treats built into the price, however if you want to bring your own food, litter, bedding, toys etc…you are welcome to do so!
Why "Elsas Kitty Boudoir" ?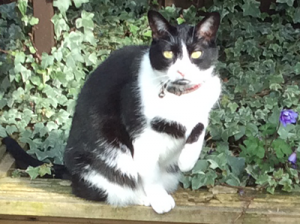 Elsa came to us a 2 years from a rescue, she had been in the rescue for over a year and couldn't be re-homed as she was old and bad tempered; however after being with us for a couple of months her temperament calmed down and she was lovely. Unfortunately she wasn't with us long but we treasured the time we had with her, so much so that we decided to name our fifth cattery after her!