Brook Farm Cattery – Sugar Hut
Molly House is a medium sized cattery specifically designed to house up to 12 cats. It has 6 Single/Twin rooms, an open storage area and a gated corridor for safety. Each room has multiple levels allowing each of our guests to have outside views of the gardens, we make sure the cats have fresh air, scratch posts, litter boxes, an assortment of toys, clean bedding, fresh water, music, heating/cooling as needed and plenty of cuddles!
At Brook Farm Cattery we provide every one of our guests with food and treats built into the price, however if you want to bring your own food, litter, bedding, toys etc…you are welcome to do so!
Why "Sugar Hut " ?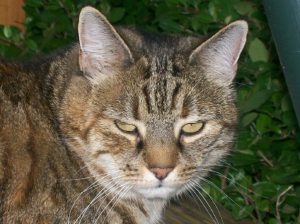 Molly was our first family pet, she was with us for 19 years and was known as grumpy cat, molly cat or fat cat depending on her mood. Everyone who encountered her fell in love instantly, she was very fond of cuddles and never said no to a treat. We loved Molly and always will, so we thought naming our first cattery after her would be a suitable homage to her  memory.